First of all, of course it's been another month since my last post. Time is running away like it always does, what's new, right? Tonight I want to reflect on motherhood and how it's completely got me. My baby boy is 7 months old. This is what I wrote on my Instagram:
"Happy 7 months! But how is it already 7 months?! The days are slipping away so quickly, I've never been more reluctant about the passing of time. I just adore every moment with this baby boy. Every month is better than the last but every month for the past 7 months have also been the best months of this life, making the end and beginning of each so bittersweet. My heart is and has been joyful beyond words; love is always exploding to new heights in this house and motherhood has swept me off my feet. Thank you, Lord, for making my heart so full."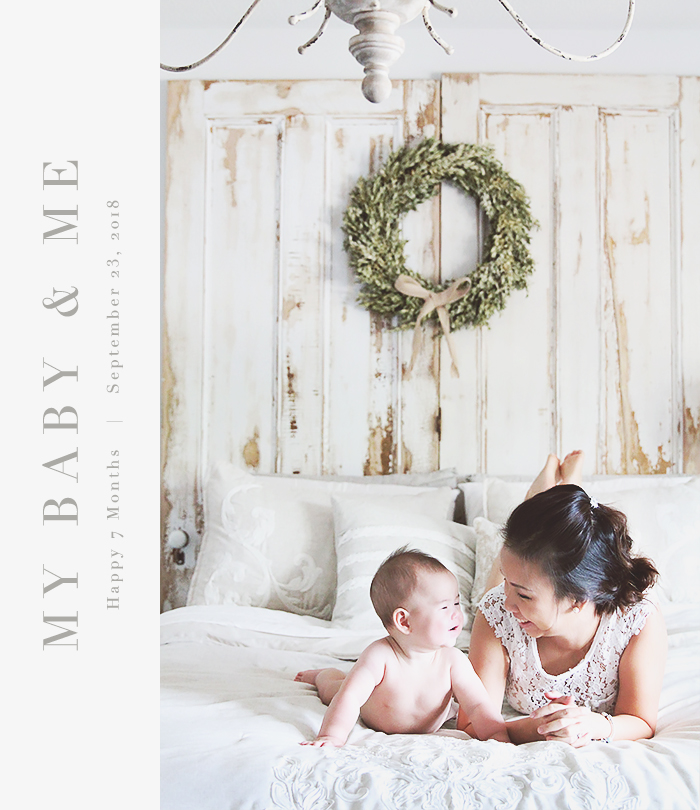 Those are all my feelings right there. Each and every month is bittersweet. My love for motherhood has been unexpected. Let me get real honest for a second: I thought I loved life before; I thought life was too good; so much so, I didn't really want to have kids. There are probably documented text messages I could pull up with my girlfriends where I was ignorantly bashing life with kids. I was determined to dance through life as a married couple with Chris and reap the rewards of a DINK household (and that we did for 3 solid years :)). I wasn't in a rush to have kids and was never the girl who was certain about having kids. Also, babies never did much for me. You know when people bring babies to the office and everyone gawks and awws and shrieks with excitement? I was never that person. I would stay in my cubicle and work as much as I could get away with because I just didn't care for babies. I always told my girlfriends that I wasn't very maternal and that I was too selfish and that motherhood would be awkward on me. I remember calculating the Net Present Value of raising a kid and it was some crazy $200,000+ and thinking why in the world would I do this?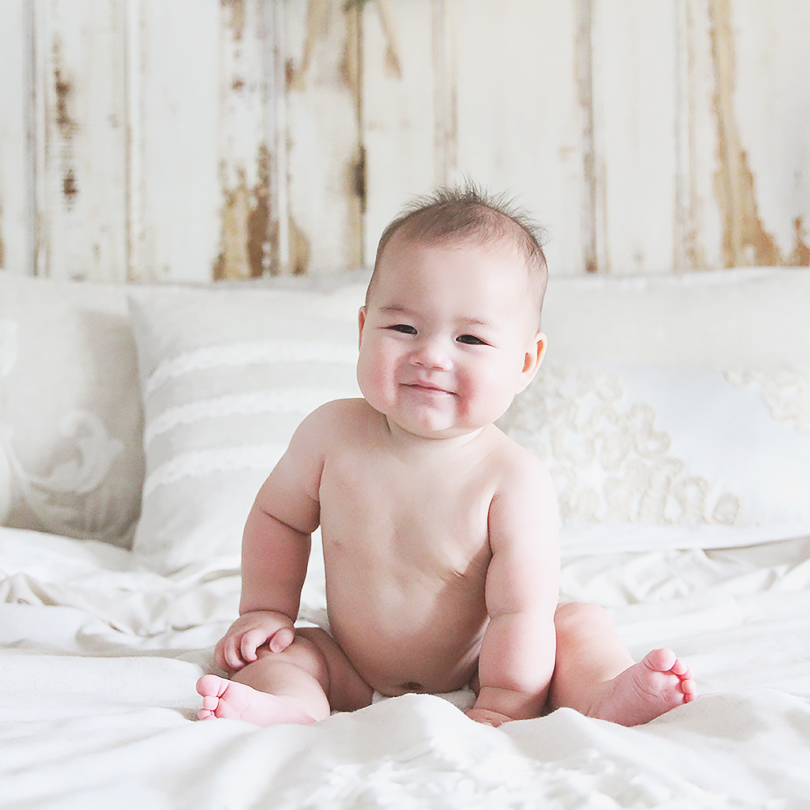 Well, I'm here to tell you that it has ALL changed the moment we got pregnant and Colton was born. And the change is reinforced with each passing day. Nevermind that I was (morning) sick out of my mind for the first 12 weeks of my pregnancy, where I literally felt chronically ill, vomiting several times a day and dry heaving the rest of the time while fatigued to death and crying my eyes out every other day (that story is here). Nevermind that my labour was 24 hours long and I was in agony for a solid 12 hours because my body wasn't moving quickly enough for me to get an Epidural. Nevermind that Colton was born on CODE PINK (as in Infant Cardiac Arrest; as in everyone drop everything you're doing and come save this baby) because he wasn't breathing properly when he popped out (that story is here).
I'm a CONVERT. I GET IT. It's like a veil was lifted. I'm in love with motherhood and EVERYTHING about it. I'm also in love with babies and all things baby – I now look at them in sheer awe, thinking where have you been all my life? And all of a sudden, boogers, snots, poops, and slobber don't gross me out even a little bit. They (babies) are just the most precious things on Earth; how could I have ever not loved them?? Now I seem to frequently ask myself, what was life without a little baby? This life is far better, richer, and more joyful than I could have ever imagined. THIS is what it's all about. I am just so grateful to be a mama to this sweet little boy, who happened to be so easygoing and so happy, making this journey so pleasant right from Day 1 of Postpartum.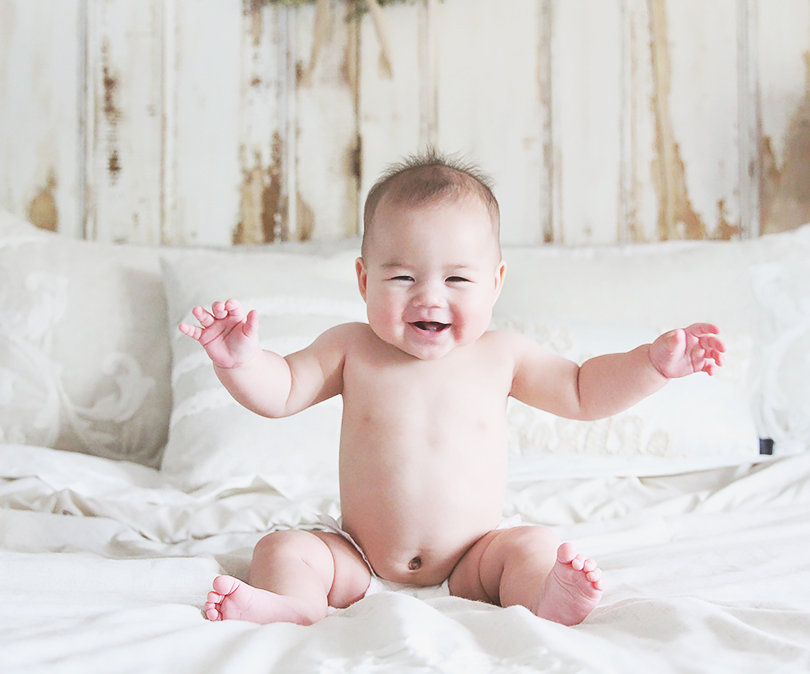 I mean, the boy sleeps 7pm to 6am and predictably naps 3-4 hours during the day. What did I even do to deserve such a good little babe? Anyway, 7 months. He's sitting like a champ, eating solids like a savage, shrieking like a dinosaur, laughing like a hyena, pooping turds, completely (and gently) sleep trained via The Shuffle technique, smiles in response to "I Love You", fake laughs because he likes the way we react to him laughing, plays in his playpen, sits in his Bumbo chair everywhere we go, touches EVERYTHING within his reach, has major FOMO and doesn't nap as nicely when daddy is at home, grew some Eczema on his cheeks that was taken care of by the miracle cream that is Weleda's Calendula Cream, goes to baby programs 2-3x a week to sing songs and play, and has spiky hair growing straight upwards on his head.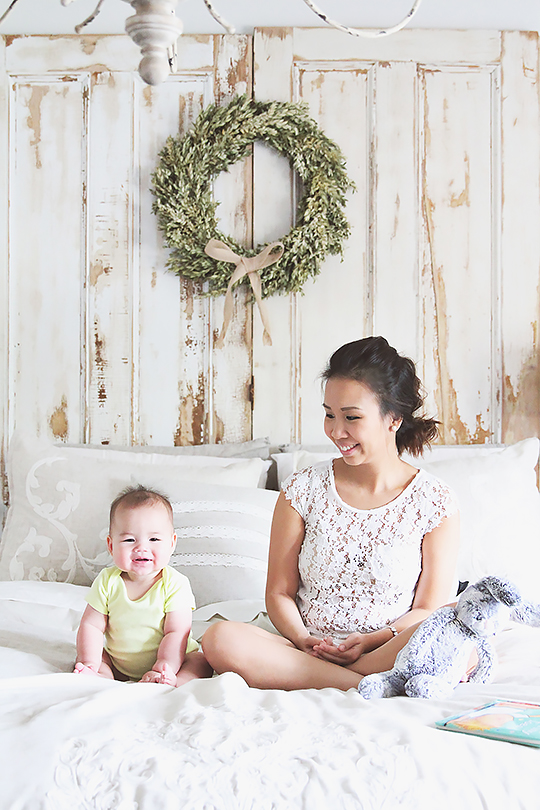 Back again soon, xo!