Colton is 10 and a half weeks old already! He was weighing in at 13 lbs. and change right at the 10 week mark. While still in the 50th percentile, he just feels solid and really heavy, killing my back and giving me muscles! He is also measuring 24″ in length, putting him in the 85th percentile for height. After all, dad is 6'3. :P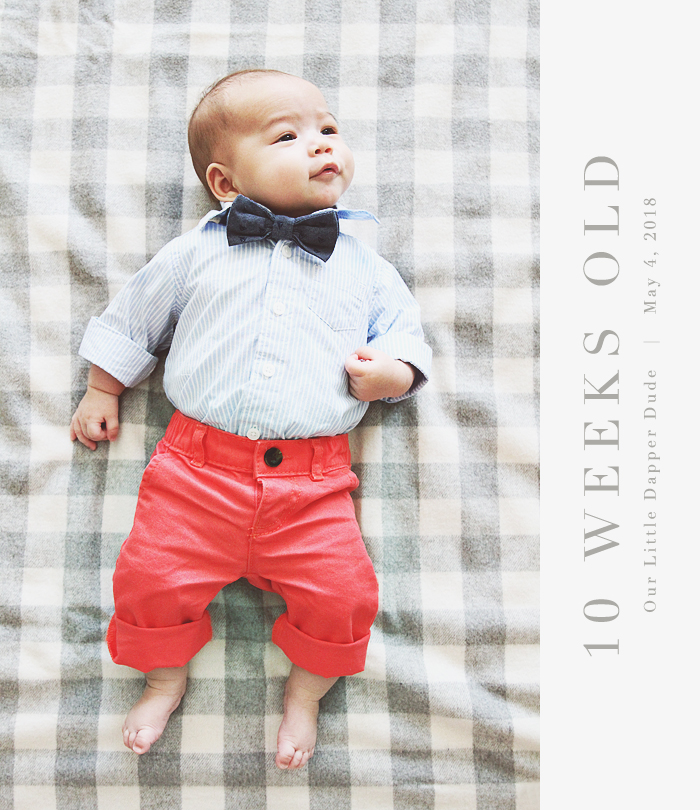 Every week or set of weeks have their own challenges. The last 2 weeks have been all about creating a loose routine and paying a lot more attention to his sleep schedule. Surprisingly, I've found the last 2 weeks to be particularly stressful; more so than the previous earlier weeks, which tend to be the traditional more "stressful" weeks. I found and am still finding it difficult to balance the freedom of no-routine with the structure of a loose and eventual rigid/strict routine, which I understand is critical to fostering good sleeping habits. SLEEP is a beast of a thing to tackle with children.
1. He still doesn't sleep through the night and wakes every 3 hours on average. On a few rare occasions, he falls under a sleeping spell and gives us a 4-6 hour stretch; this doesn't repeat itself very much for the time being although we're hopeful it starts to soon.
2. Ever since tuning in more closely to his sleep, I've learned he is a great napper. He will nap on average 3 times during the day for 1-2 hours each time. I've been guilty (pleasurably) of letting him nap on me because transferring him to his crib during naps has grown to become epic fails and before you know it, that nap window slips away altogether and you're left with a cranky babe! Funny story: prior to letting him nap as he pleases, I actually tried to keep him awake during the day so he'd sleep longer at night! What a rookie mistake. Sleep indeed begets sleep is what I soon learned.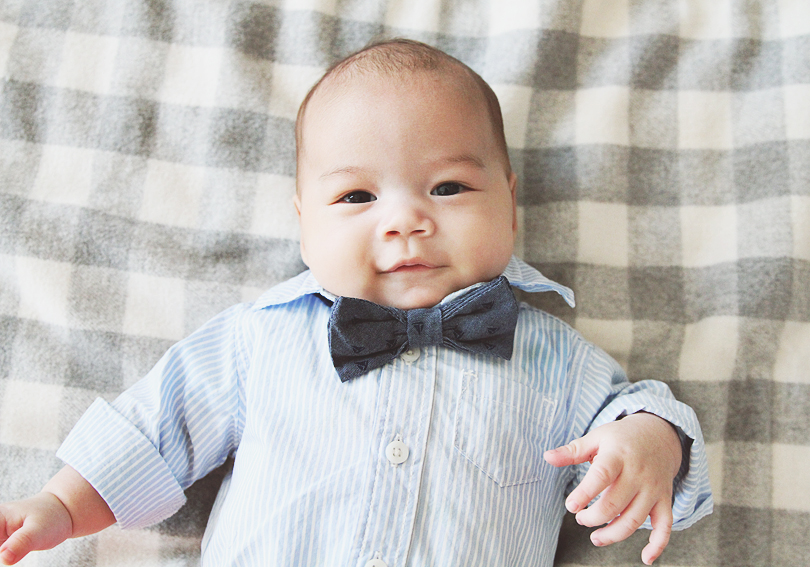 3. He has been sleeping in his crib at night since 7 weeks and continues to do so, which is awesome. We co-slept a bit from weeks 5-6 and while I loved every minute of it, I also missed sleeping independently in our bed without him, so it was nice to wean off of that quickly.
4. Bed time makes me anxious because it's currently such a long and drawn out process. 65% of our evenings are spent trying to get him down for the night! His bed time was quite late around 11pm for weeks and trying to move it up is a grind. Oh the patience. I can't wait until it gets more efficient!
5. We are starting to educate ourselves on sleep training. There's a ton of stuff out there and hoping to find one that works for us.
Lots more serious business and challenges going on in these coming weeks; we're just enjoying the ride while it lasts :).
New wanderlust / road trip print down below! I often make myself nostalgic with my own images – ha! I surely do miss being able to pack up, hit the open road with windows rolled down and music blasting, and drive somewhere. There are limitations now but such are the beautiful stages of life and I wouldn't trade it for the world. Colton is my biggest, brightest star, and has shown me the higher realms of love and happy hearts.