This handsome boy is 3 weeks old today! There's never a dull moment. With each passing week, you think you have it roughly figured out but then it changes with the blink of an eye and you're like wha?? Back to the drawing board. Way to keep us on our toes, little buddy!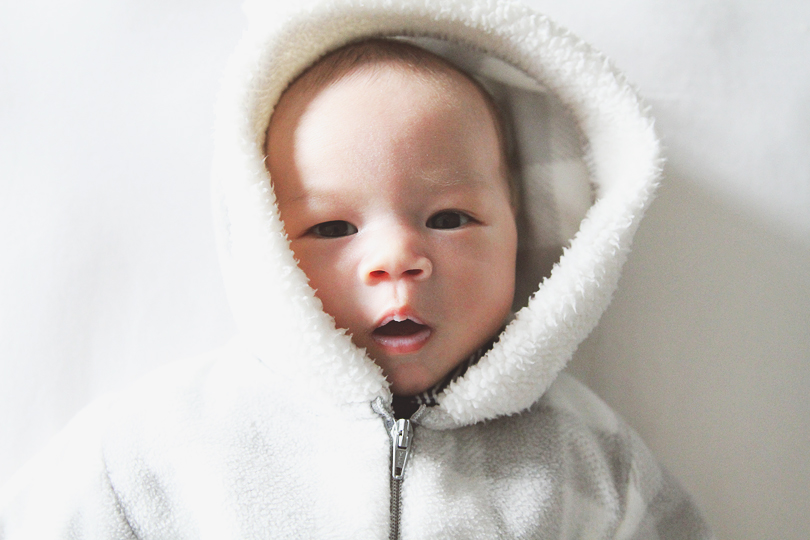 Breastfeeding was fantastic the first 2 weeks until this guy started to seriously fall asleep while feeding. And I'm talking total deep slumber knock-out where it's nearly impossible to wake him up to re-latch and even if he did manage to re-latch, he's out like a light again within minutes. Feeding became inefficient (and inefficiency = nightmare) and I started to worry about whether he was eating enough, especially because he only gained a wee little ounce this week (50th percentile though). So we're experimenting a bit in week 4. We're going to pump breast milk into bottles and then feed out of bottles so that we have visibility to the amount consumed in every feeding, at least until his weight gain stabilizes. That little bit of blindspot's got me all twisted all of a sudden :P. Then it's also probably easier for him to fall asleep while breastfeeding than bottle-feeding so I suspect that we should re-gain efficiency and feed more productively. That's our hypothesis anyway. We'll go from there since this is all trial and error. :)
Also, *clogged milk ducts* — what a pain in the butt! I was clueless about such a thing until it reared its ugly head in week 3. No one talks about these things, so they're just fun little surprise lemons that you come across as you go about this journey (lol). Anyway, the basic cure? Heat compress and relentless massaging as the first line of defence. Annoying and an added task to an already very fat list but it looks to be a necessary evil, so we'll welcome it with open arms. :P
I realize there's an overload of baby talk nowadays but it's probably how it's going to be for the next while. New photography is still central to all of this though so there will be lots to come and that well shall never run dry. It's just that this blog is quite literally a journal and has captured every stage of life since 2009 – wow, reflecting back now, it's pretty incredible and a total trip to read old posts. It has been an outlet for many years and I can't imagine being without it.
New print below inspired by a couple of my favourite Beatles songs: Blackbird and Free As A Bird :).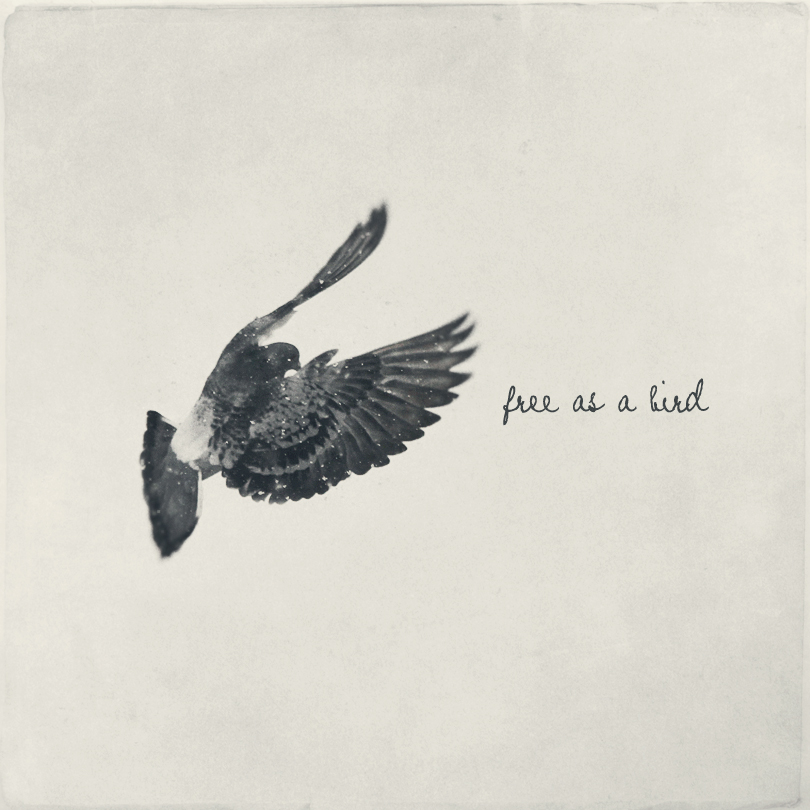 I did also want to celebrate a couple of things:
1. We reached 23,000+ followers on Instagram as of yesterday! Big hugs to you all. So exciting.
2. Year to date sales are up 56% over last year. I am SO grateful. There's still nothing quite as thrilling as receiving a new order. The 1,200th order is just as exciting as the 1st order ever received. :)
Squeezing in a power nap! xo.