We've been so, so, so busy but I am forcing some blog time tonight before Hawaii becomes a distant memory!!
We were in Kauai island and it was a BLAST. What a beautiful place with the most gorgeous lush landscapes and what a memorable week it was. It was such treat to see Colton experience the tropical sun, rain, and breeze for the first time. He was such a happy boy and he left Hawaii with the cutest, rosiest cheeks – his version of a tan :).
Although we didn't get to do Kauai the way we would without baby, it was just as fulfilling, if not more, in a whole different way. Buying travel experiences, not things, for this little family is the new mandate!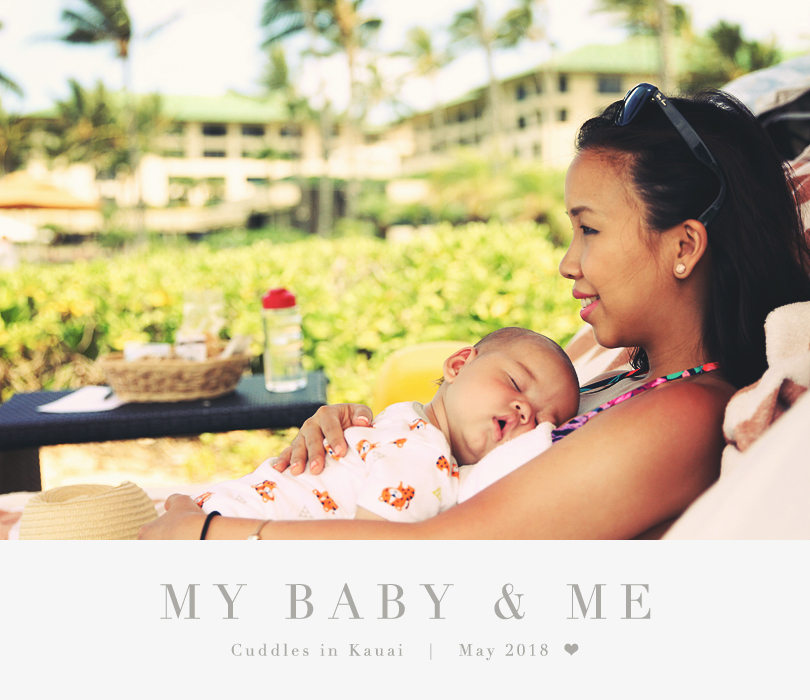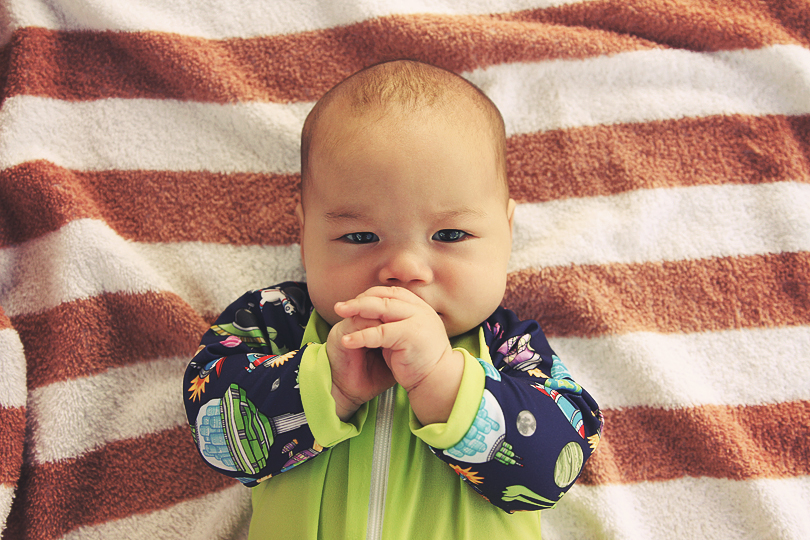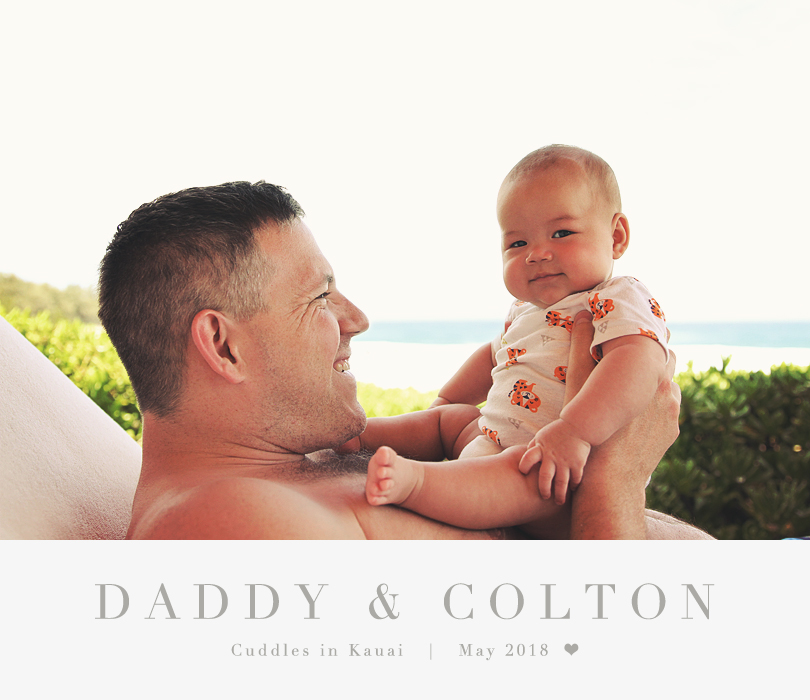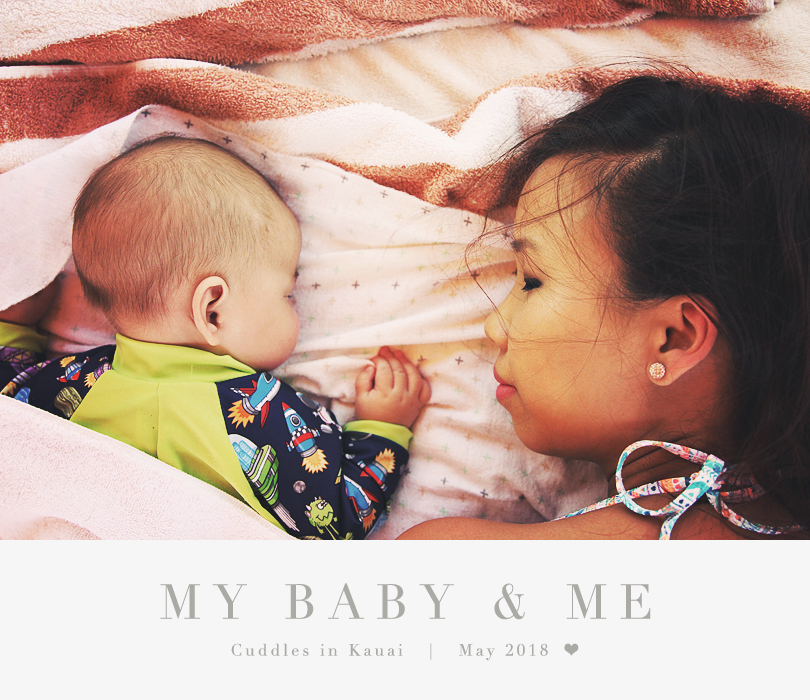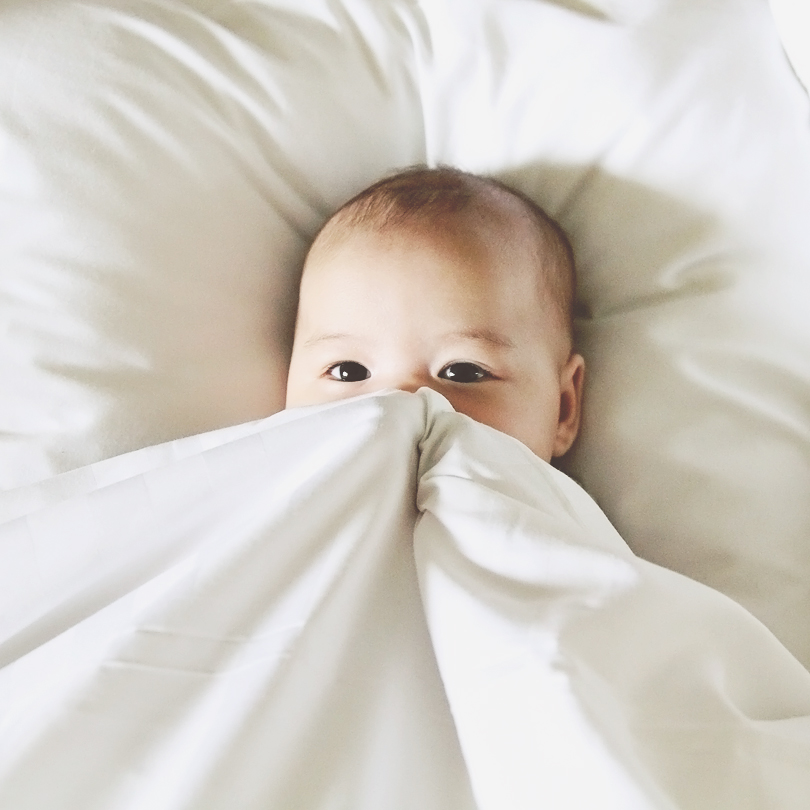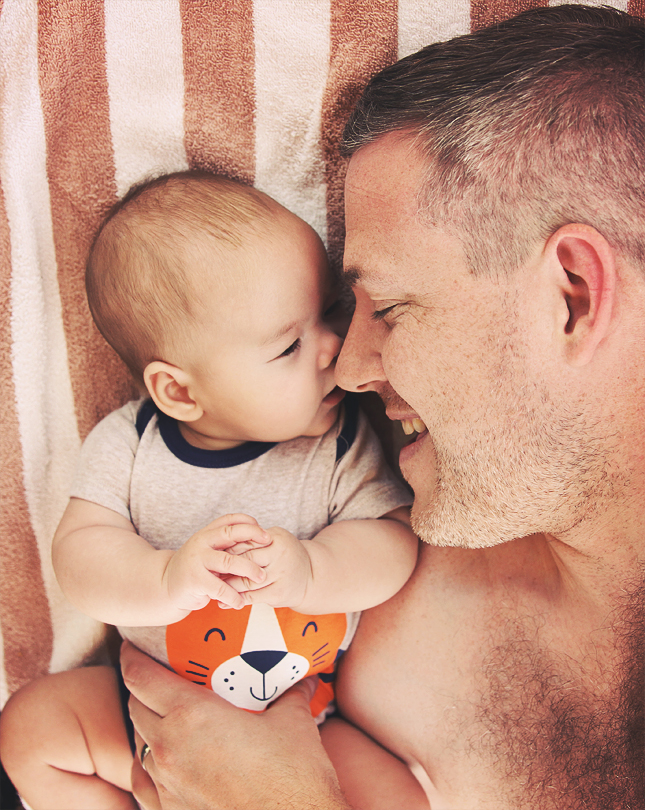 Colton was an angel throughout the trip and especially through intense 18-hour travel days with multiple stop overs and delays!! I was certainly cranky so thank goodness he wasn't. My fears of travelling with a 3 month old were valid and I expected it to be challenging but he proved me so wrong, as if to say, 'mom, have a little faith'. It was truly so much easier than I had anticipated; we were lucky and we can't help thinking about the next trip already!
I also can't help but wonder: how did we ever live without stories in past social media?? It's just the best and I am shamelessly obsessed with it. :) Here are my Instagram stories from days 1 to 7 of the trip packaged together! Thanks to the tech Gods, it has never been easier to document sweet memories.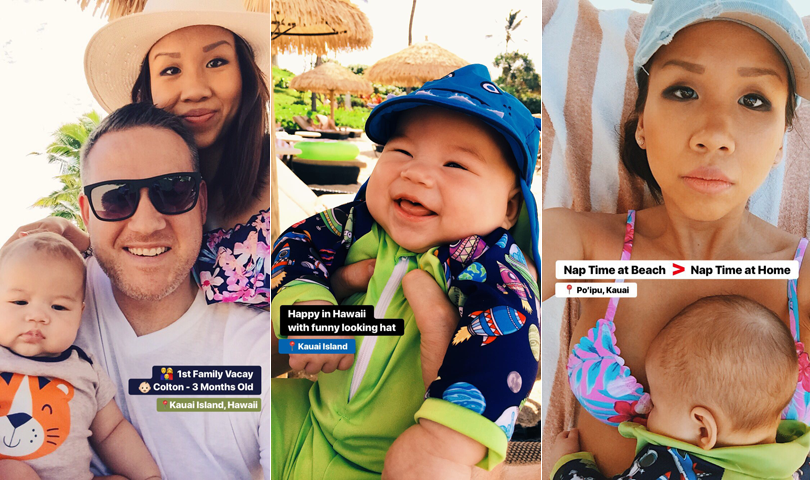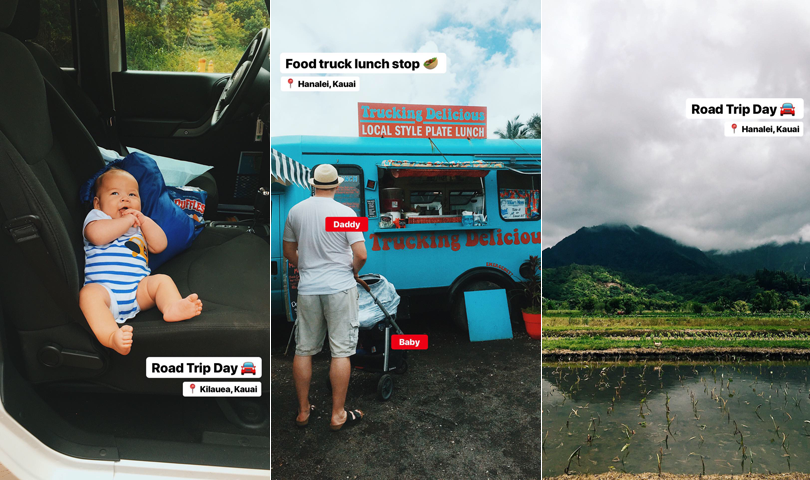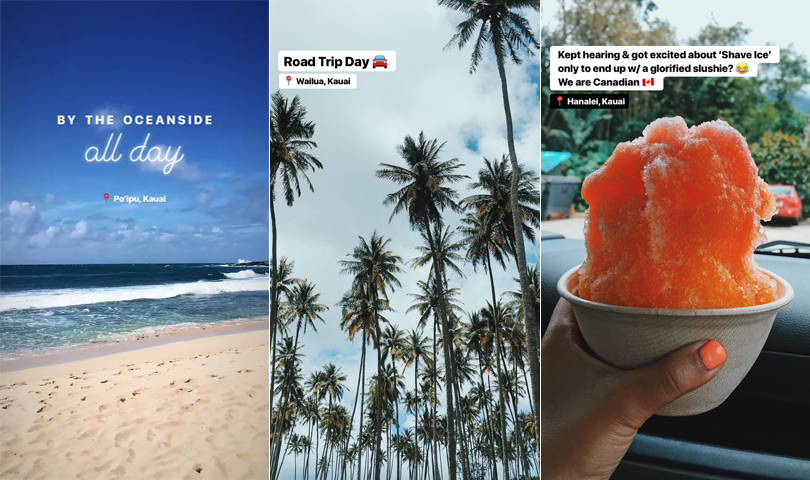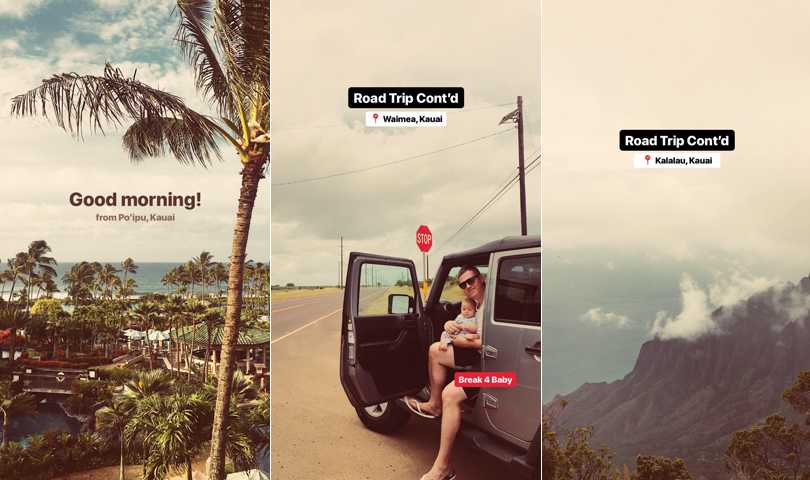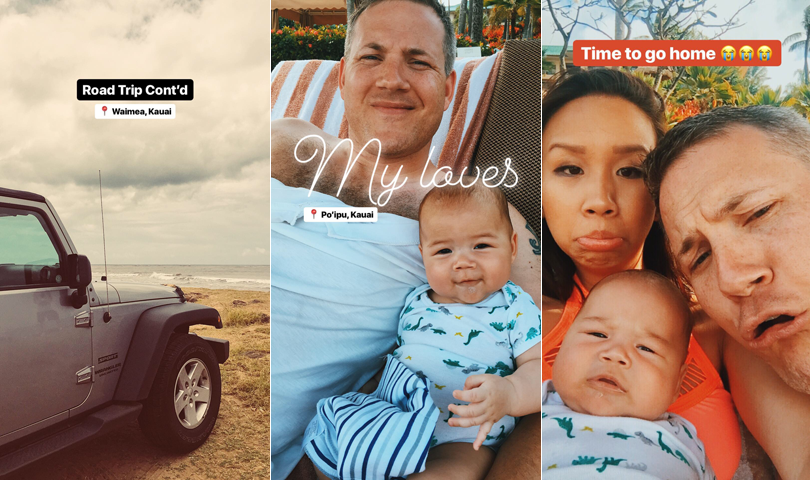 Here are 10 quick tips I want to pass along that made travelling with a 3 month old a breeze for us:
1. Master teamwork with hubby. As always, share the load. Alternate holding / soothing / changing baby. This makes all the difference! Chris is such an all-star dad and partner.
2. Limit number of luggages / bags / carry-ons. The less you have to lug around, the easier your life will be. We managed with 2 check-in luggages and 2 carry-on backpacks and it still felt like a ton of stuff when you add the stroller, car seat, and baby itself!
3. Bring the stroller and car seat that you use every day because baby is familiar with and used to them! And then buy these cheap gate check bags on Amazon: here and here.
4. Bring your baby carrier! We didn't use it that much but when we needed it, we really needed it, so it was good to have.
5. Co-sleep :)! It's so much easier and makes your vacation a vacation! Take a break from your routine (this is probably controversial, lol); but the trip is going to throw it off no matter what, especially if time zones are different, so you might as well go all out. Bedtime was effortless and Colton slept 6 hour stretches every single night. It was a dream.
6. Specific to tropical vacations, spend the money and get a cabana that comes with fancy beach beds, food, and drinks. It is worth every penny for all-day shaded, private, and super comfortable space for baby.
7. Take your time at the airport. Stop and feed/soothe when you need to. Don't let baby crank up to 100; that means leaving the check-in, security, or boarding line if you have to! Relax and take your time :).
8. Don't board the plane until the very last call. You don't want to sit in the plane longer than you have to with an infant, especially if, God forbid, take-off gets delayed, which happened to us the entire trip there and back!!
9. If baby does freak out during flight, take it easy and don't sweat it. I found the passengers and stewardesses very understanding. Most people are nice enough to look at you with empathetic eyes, being like, 'I'd prefer for your baby to be quiet but I also totally get it, so it's okay.' :)
10. Get this inflatable rubber ducky for bath time and a mini pool at the beach. It's all of $15 and works wonders.
Most of the trip was spent cuddling by the oceanside with hubby and baby but we also managed to squeeze in 2 road trip days, which I am so grateful for. We got to drive around the entire beautiful island for some fresh photography!! Below are a whole bunch of new prints I have yet to post in our shop and on Etsy. I'll get on it SOON. For now, enjoy!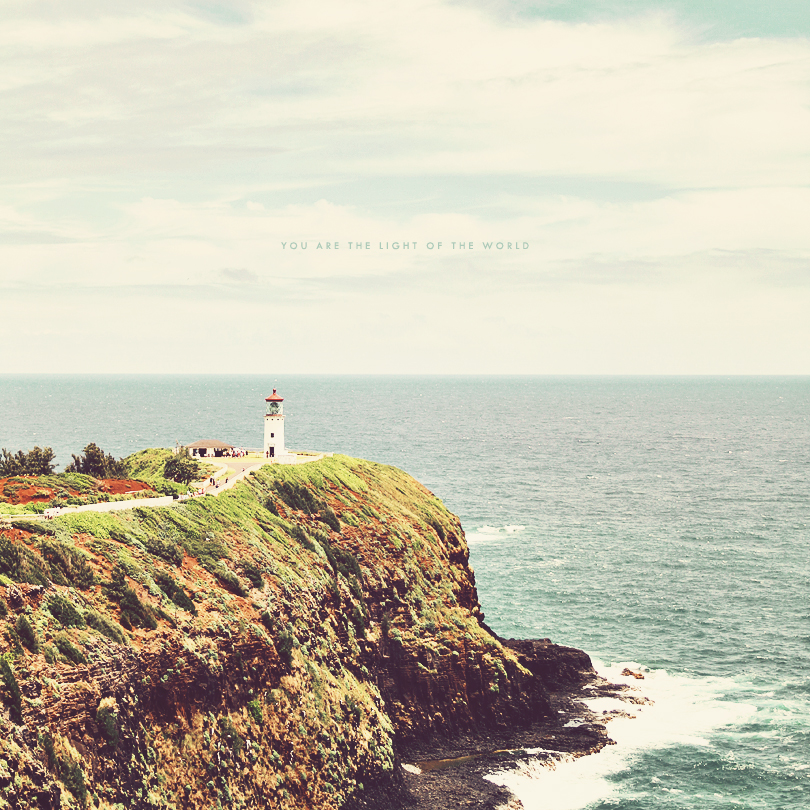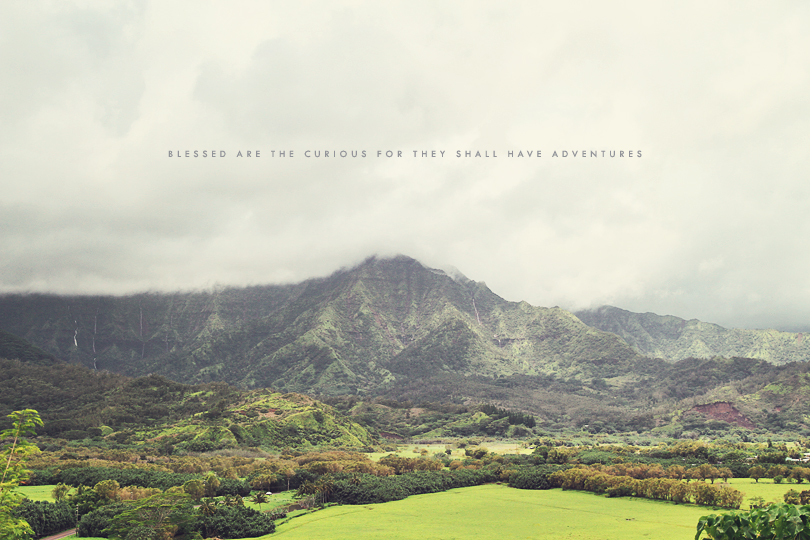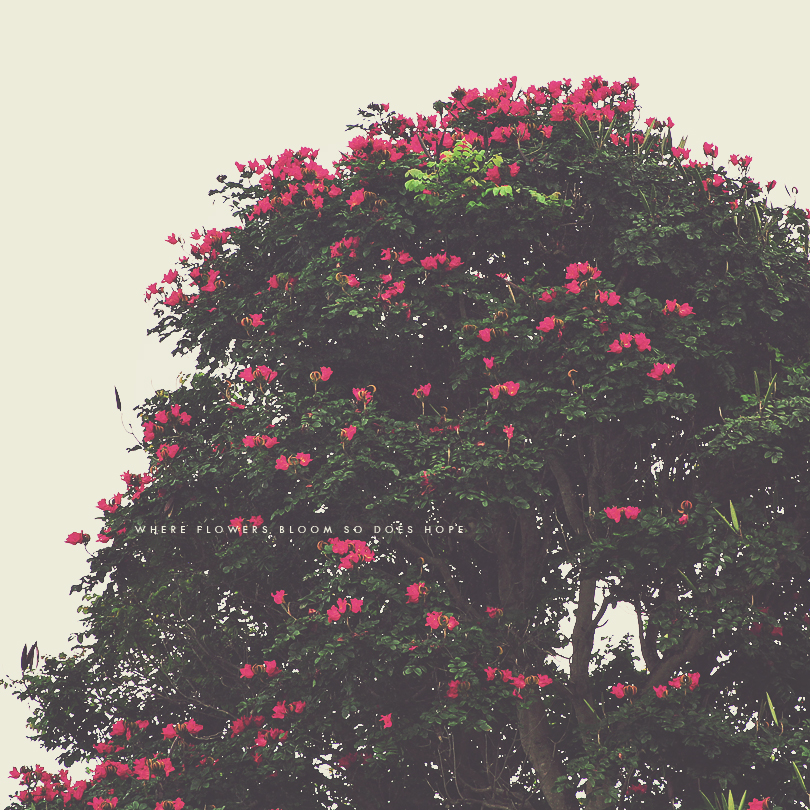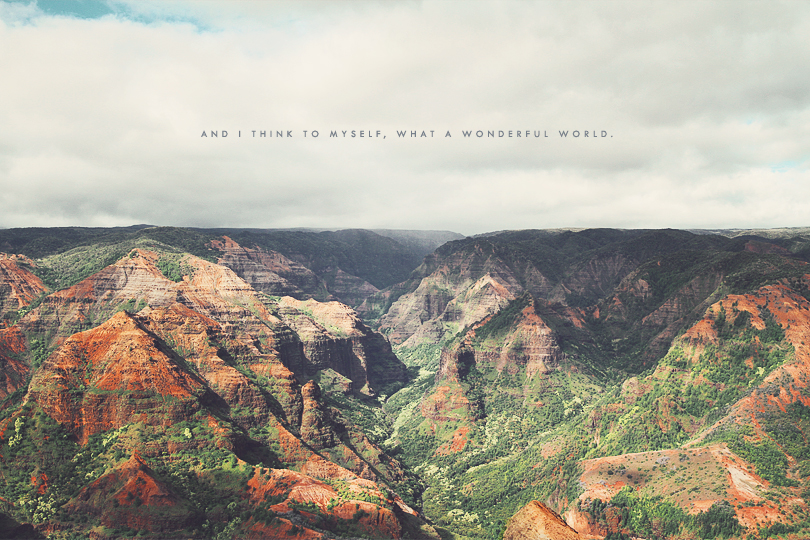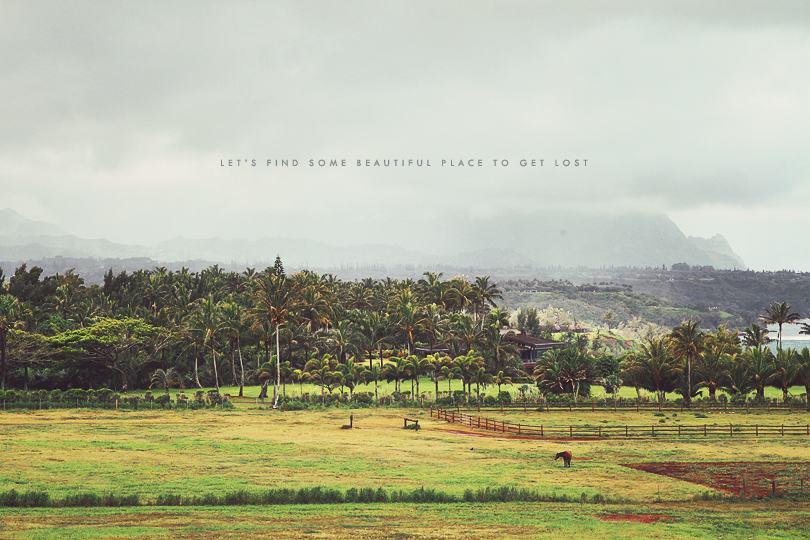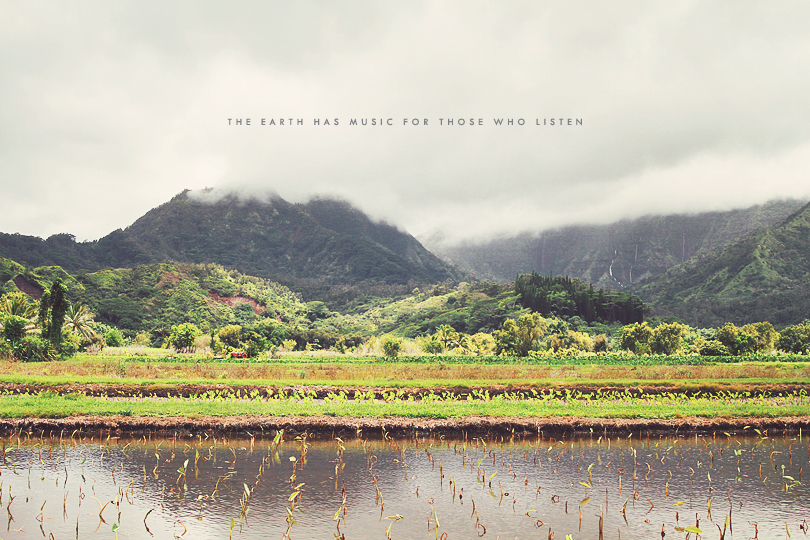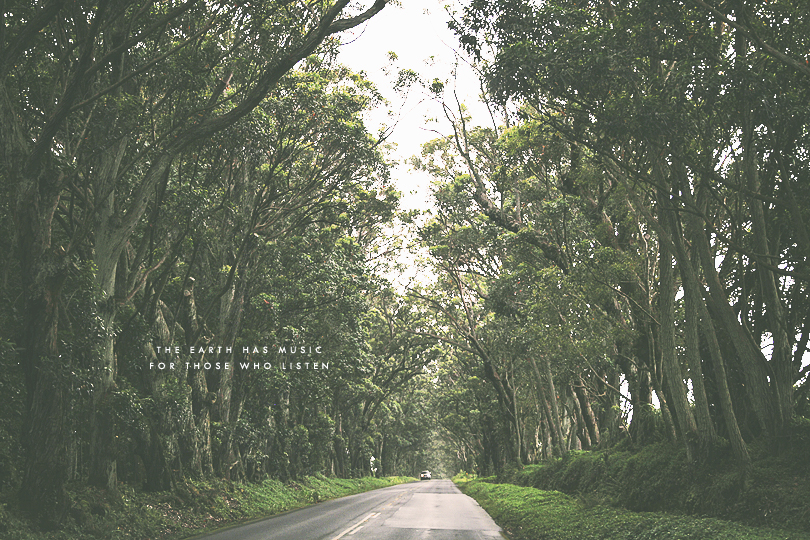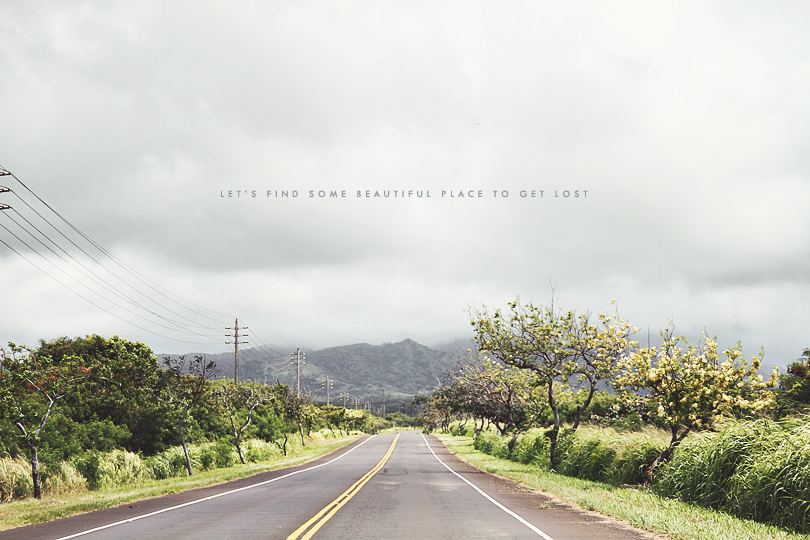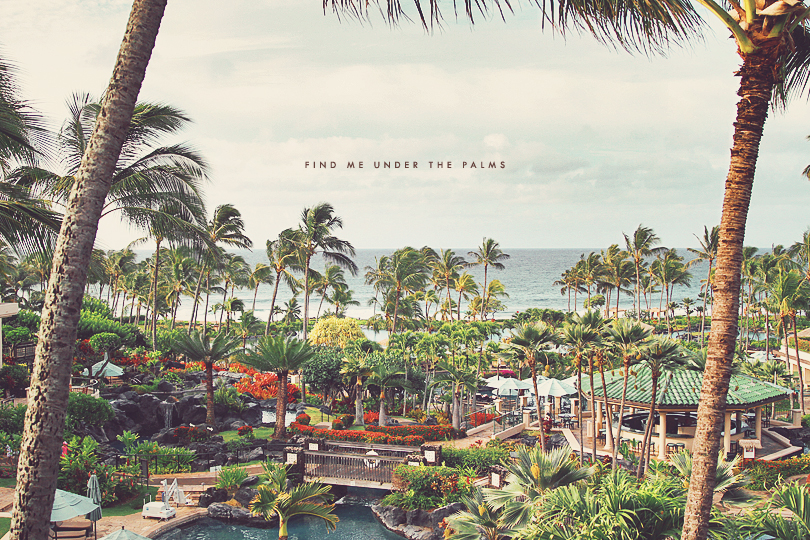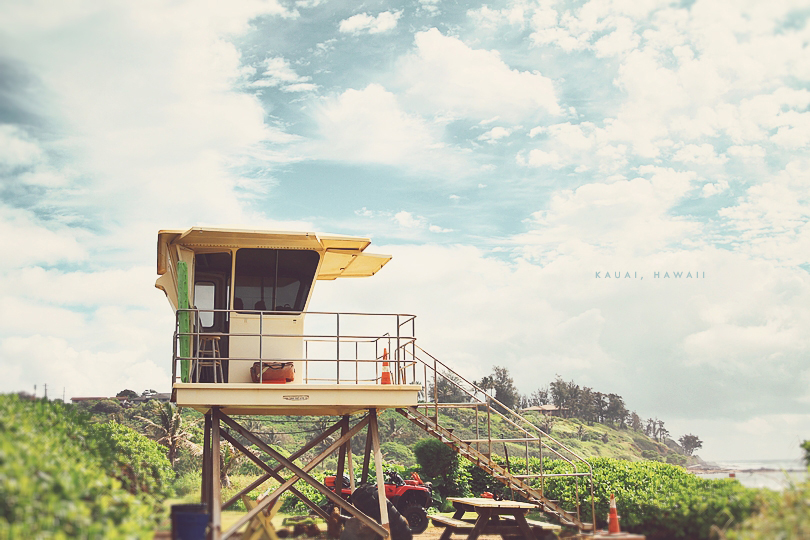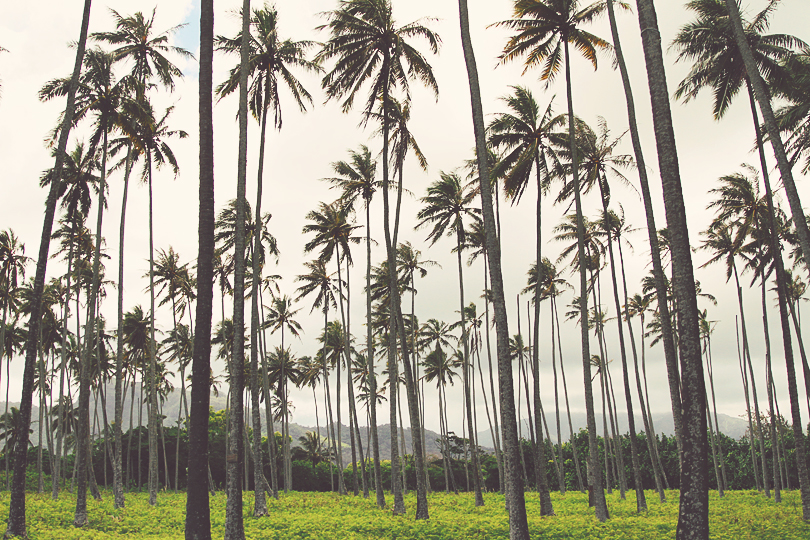 We are also taking another little trip to Pennsylvania for a few nights, leaving on Saturday morning! :) And then heading up to the cottage the following weekend. It's going to be an incredible summer. Back again soon! xo.