We've been spending a ton of time in this exact spot, enjoying pureed foods; the most common being oatmeal mixed with apples, bananas, and spinach in the early afternoon, and beef, potatoes, and veggies in the early evening. Sometimes we'll sit here for a while when he's in a bit of a mood and won't open his mouth. Other times, he will chow down in minutes like a savage. He gets upset if I sit him in his chair without his meal ready and can't stand watching and waiting while I prepare, but I purposely do it anyway because well, he's gotta learn to wait. He didn't get that from me. High chairs are also a thing of filth, it's not easy keeping them clean. The best baby months are upon us and I'm especially savouring every minute.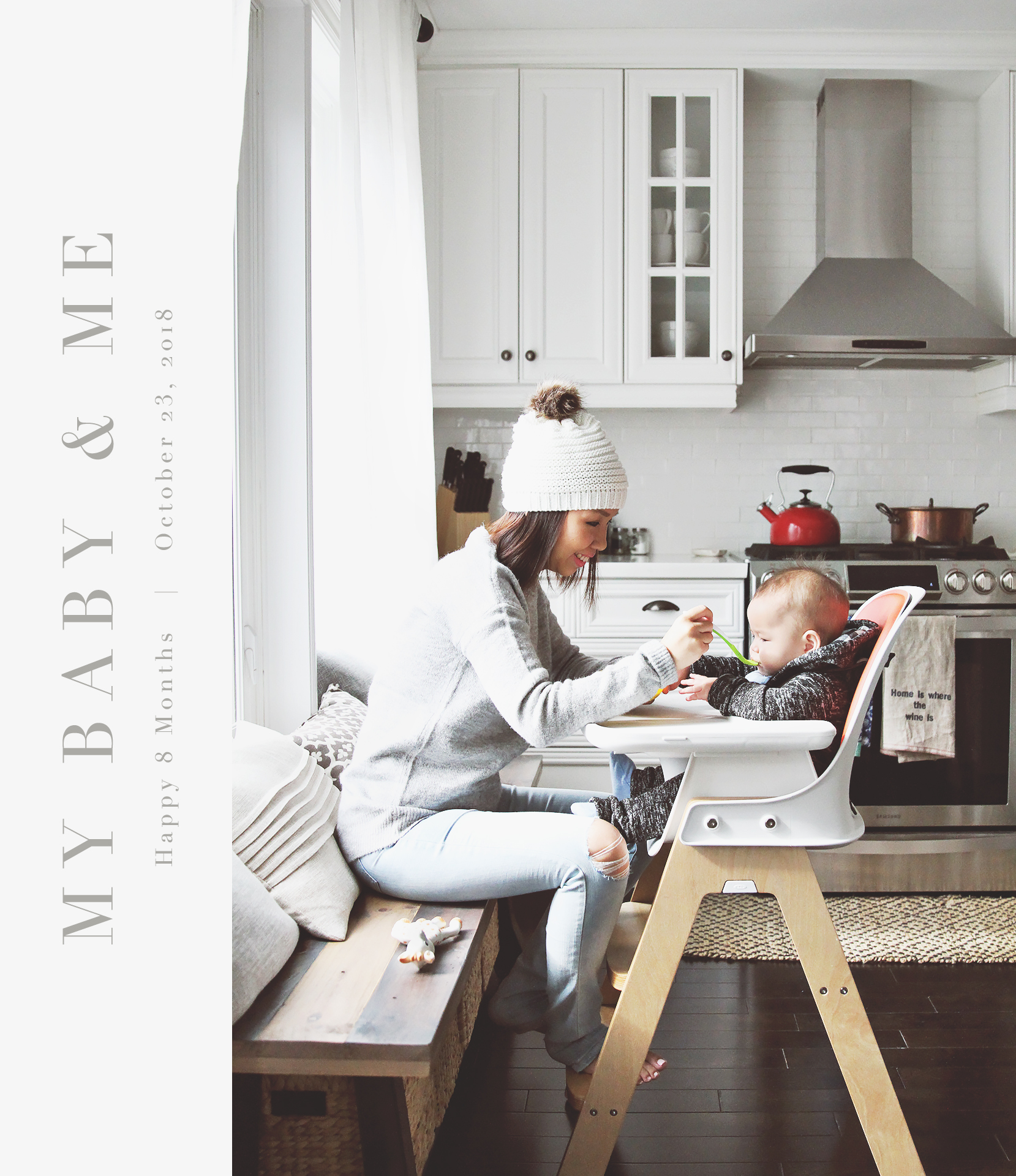 8 months is exciting. The last few weeks have been leading up to a baby with oh so many newfound capabilities ANDDD a little personality starting to come through. He is ALMOST crawling, moving in every direction but forwards and falling face-first more often than I'd like. He reaches out to us to be picked up and held and wraps his arms around our necks in an embrace – there's a sweetness about him that's really emerging. And quite often now when he is whining, "mamamam" sounds come out. I'm going to pretend he knows exactly what he's doing and he's calling my name :)!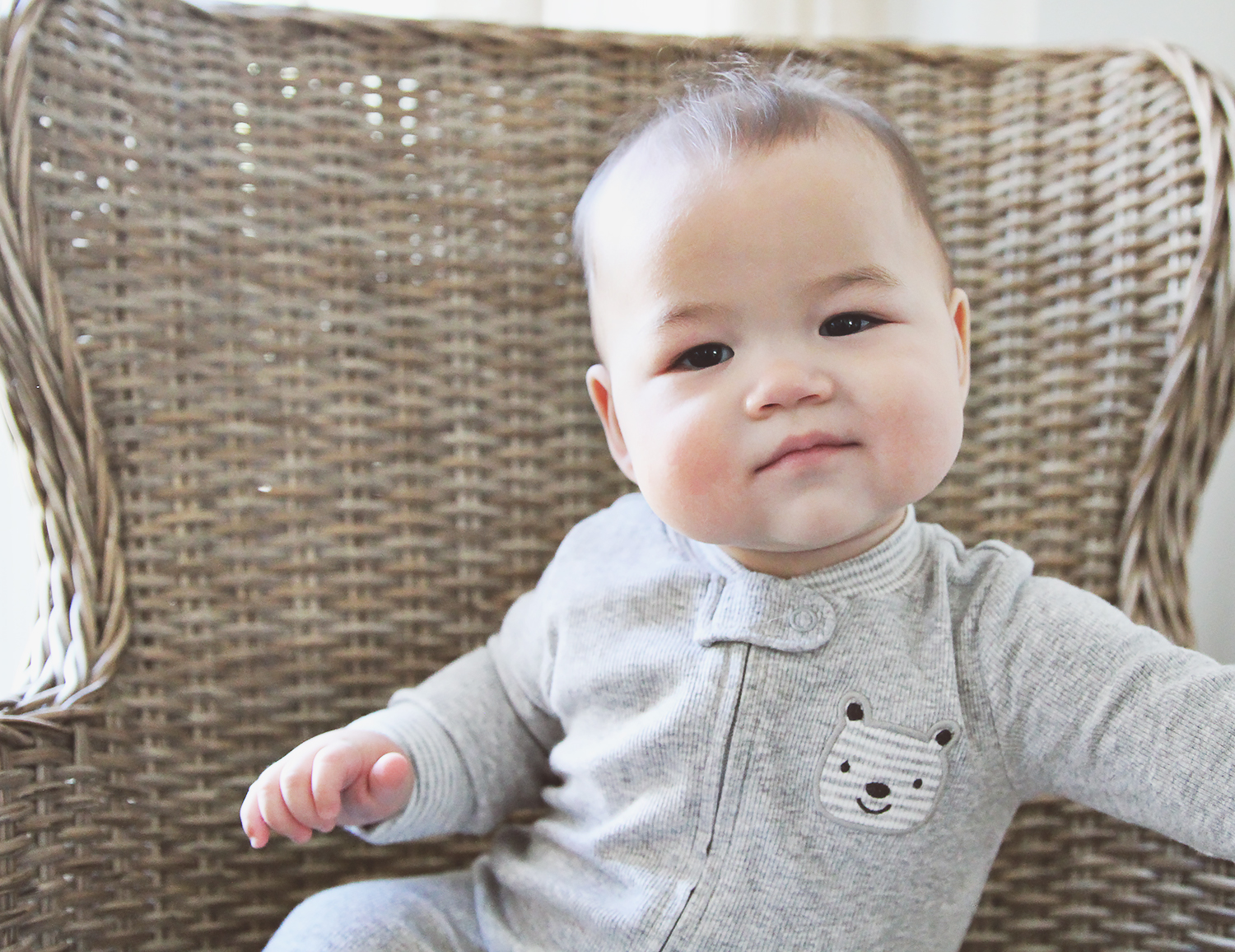 The wildest thing that has happened lately is that Chris and I have been sick for about a week with a pretty persistent cough and cold and Colton is practically swimming in our germs day-in and day-out, and yet still healthy as a horse. How it this so? I don't have a good answer other than the boy is protected through prayer. HE makes the impossible possible. I've seen it happen again and again and my faith grows greater and greater.
It's worth noting that this family picture here was taken with a tripod and remote control on a rainy day with a baby. I'd say it's not too shabby at all!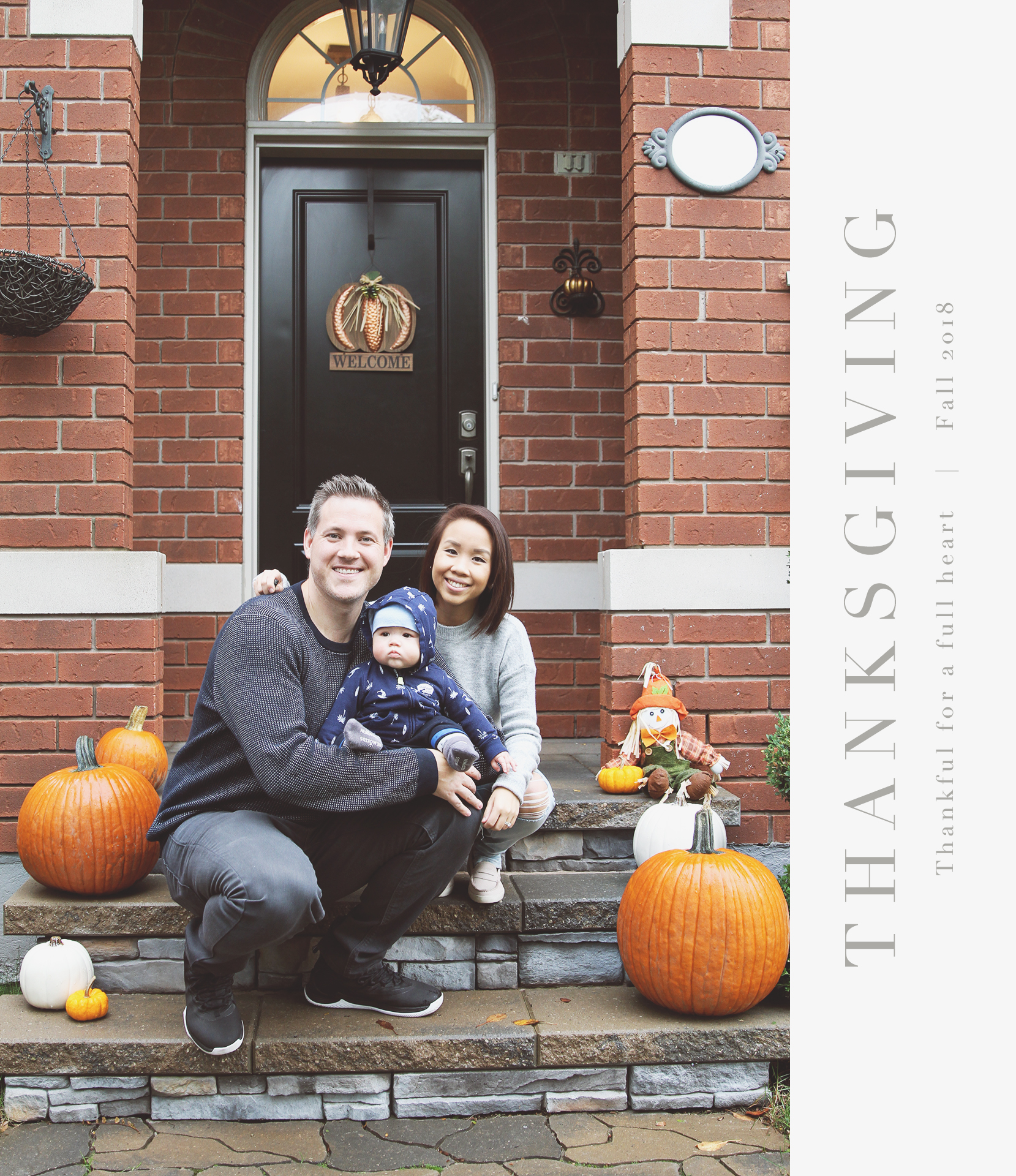 Couple of weekends ago, we made sure to go out for an Autumn drive, not once but twice; one in Forks of the Credit in Caledon and another at Snake Road in Burlington. This sight is so short-lived, we made sure we got our dose of it. Autumn has grown to become my favourite season over the years. As soon as it approaches, my heart feels warmer than usual. I mean, couple this red-orange masterpiece with the crisp, cool air, pumpkin spice everything, blankets and snuggles, cinnamon delights, Thanksgiving and turkey dinners, Halloween and pumpkin carvings, cozy sweaters and fuzzy socks, Fall-scented candles, and a season closer to Christmas, need I really say more?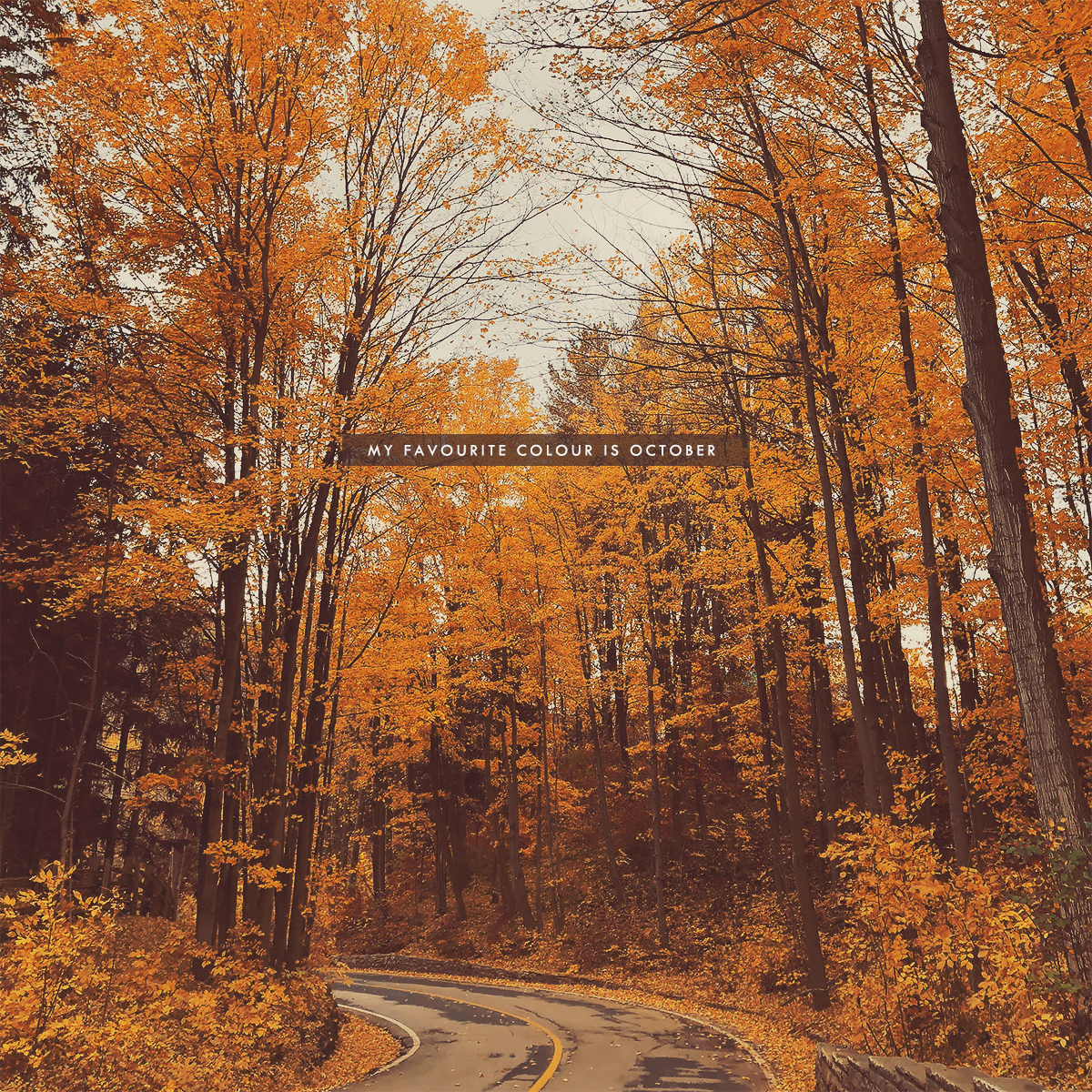 I'll wrap with another photo of Colton and I :). There are so many cute ones, I can never decide which to edit. But more importantly, thanks to Chris for keeping up with our monthly photos! Love him!! xoxo.