Happy thanksgiving! We are thankful for sooo many things. God is so good and it's a true blessing to know him. Thankful most of all for our little baby blue! Yes, we're having a baby boy :). So extremely excited. The shopping has fully commenced. Gotta keep it in check though because stores like Pottery Barn Kids can be a dangerous place for first time mommies!! Everything is so cute, I want them all! We'll be starting to put the nursery together in November when all the pieces are ready. We're getting a shiplap accent wall installed this month, yay! I've always wanted one in the house, so why not the baby room? :)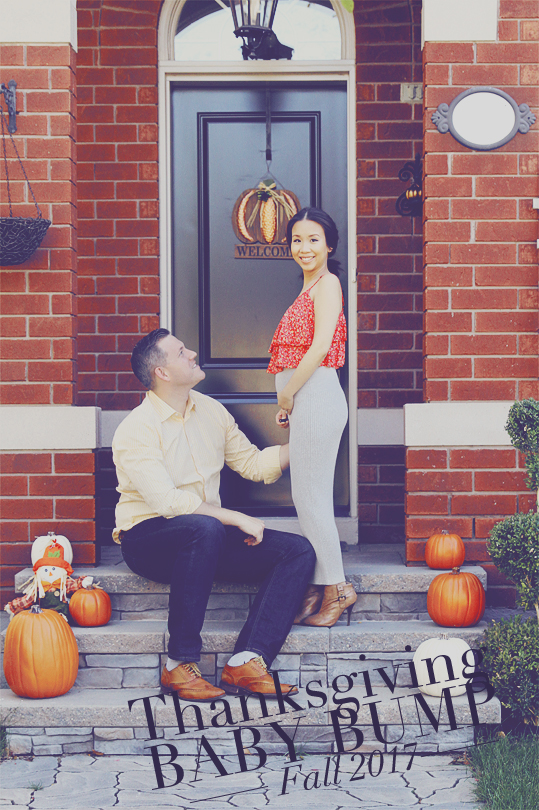 Update on how I'm feeling: I never did get my pre-pregnancy energy levels back even now well into the second trimester but other than still being tired all the time, I am a very happy camper. Just gotta get those naps in and 10+ hours of nightly sleep, and I'm good. It's worth mentioning that I go to bed around 8:30PM every night and wake up at 8:00AM for work (crazy, right?) LOTS of quality time with sleep going on around here. It's as if I'm getting ready to bid it farewell, lol.
I've been feeling kicks and all sorts of baby movements since week 17. In fact, this little guy is quite an active one, like a little athlete in the womb. Feeling these movements is quite magical and every time I feel them, I am in awe all over again about the miracle of creating a little life inside of us. It's truly so incredible! What a wonderful journey.
Also LOVING work and my new team. I am really, really enjoying having a team and coaching and developing others. I find it so very fulfilling. So I am thankful with my whole heart for these opportunities.
Last but not least, thankful for my amazing family (on both sides) and my all-star husband, Chris. YOU ARE THE BEST HUBBY IN WIDE WORLD. I am so lucky to be your wife :). I love you.