Had another fun picture session with Chris today! I'm thinking it could be my last pregnancy photo depending on when the little guy decides to go into action. Otherwise, I may squeeze in another one at 38.5 or 39 weeks! Gotta capture these moments; it's not every day that you're pregnant! I'm totally going to miss my bump but will probably love a flat stomach again, too.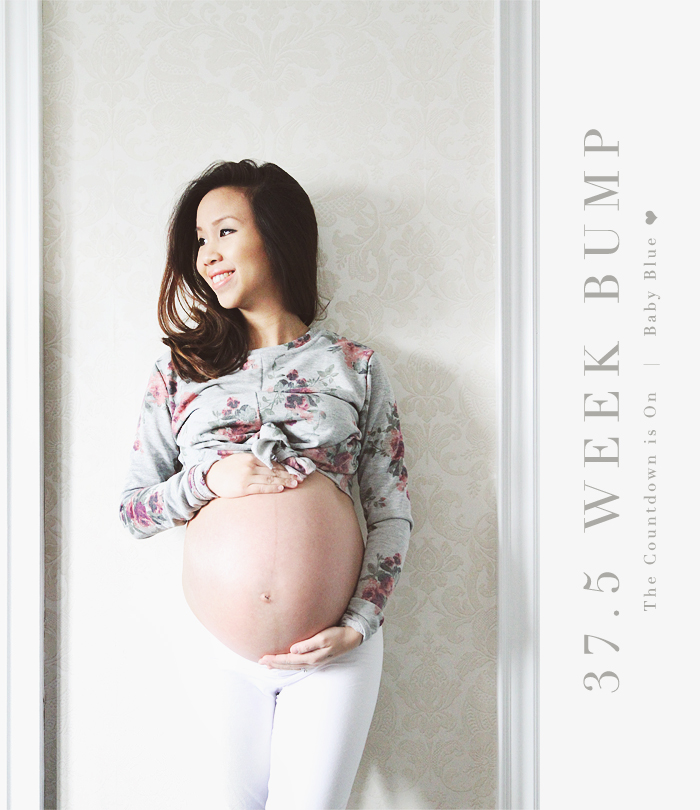 It was a cloudy, rainy day so lighting was not in our favour (I only use natural light) but honest to God, that new Canon L series lens I bought a few months back can conquer any lighting challenge (lens here). It is seriously a magical lens and is one of the best investments I've made in a while. I'm so happy with it!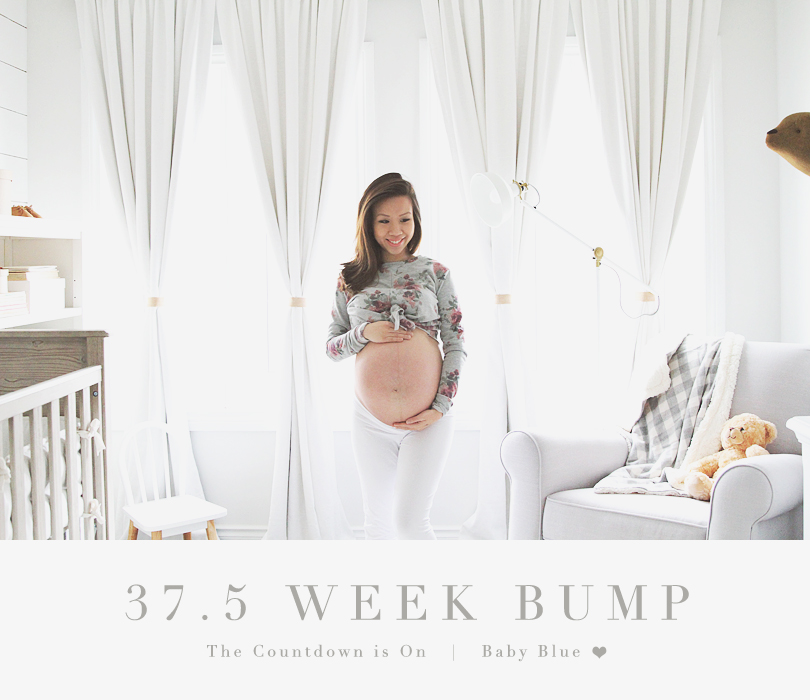 And here's one with the hubster. These ones are always the most difficult shots because we use a tripod and a remote control. Framing is limited and there's no one to direct your poses or give you feedback on how the photos are turning out / looking. But we manage to get a few we like each time, so that's all that matters!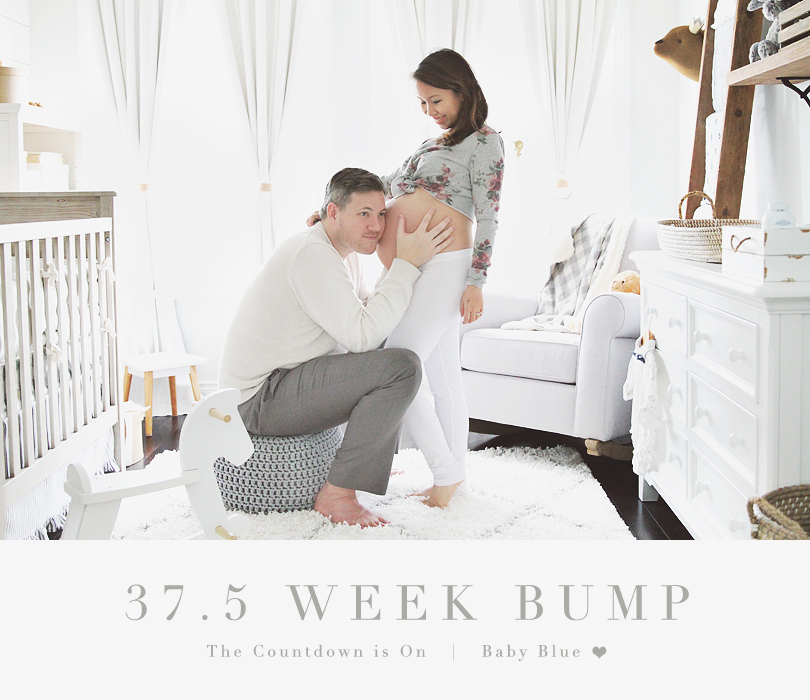 I also just started to use Instagram stories; I know I'm a bit behind but better late than never! It's really fun and kind of addicting — not sure if this is a good or bad thing (lol). Anyways, would love for you to join me on Instagram if you haven't already @charleneprecious. :)
My legs are MUCH better than they were a week and a half ago. I can walk my normal pace again albeit still with a waddle :). Lying down is still uncomfortable and is when I feel the pain in my pelvis and groins the most but nothing unmanageable. Sleeping overall is on point other than needing to wake up every 2 hours to empty my bladder — it makes for a very choppy sleep but I have no trouble actually sleeping, which is really nice.
That's all for today! xo