A sky ride from Santa Cruz to remind you of childhood memories. :)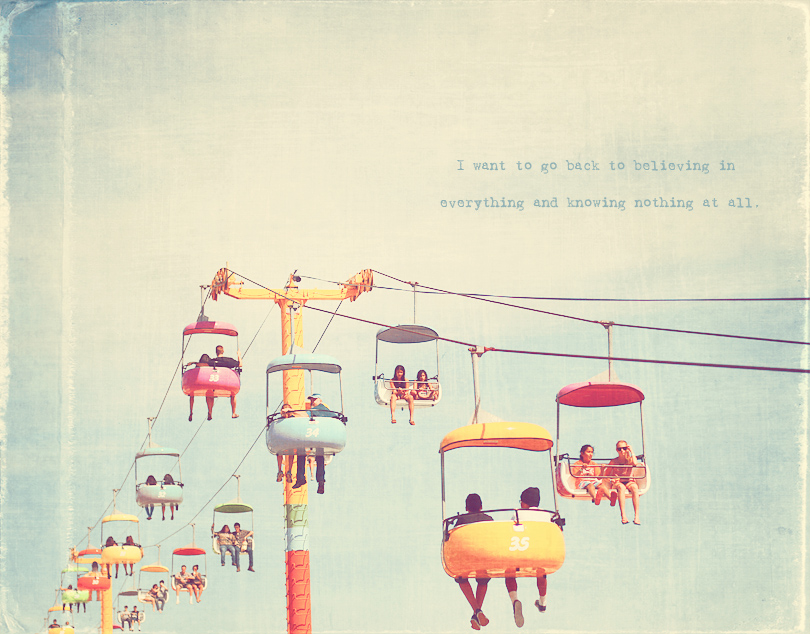 Happy birthday to the most amazing man I know – my husband, Chris.
Today I can't stop thinking about our big trip in June!!! Among many wonderful things, this is by far one of the best. It's like a reward for having been insanely busy the last 8 months. We will be away for 3 weeks in Iceland, France, and Italy and we've rented a car for the entire trip. Just thinking about road trips in the European countryside makes my heart explode.
In Iceland, we will be hitting multiple stunning places that I can neither spell or pronounce but we are essentially tackling the eastern and western quadrants of the country over a 4-day period. Neither of us have been to Iceland, so it should be shockingly beautiful. Then we head to Italy, specifically to Florence, the rolling hills of Tuscany, and Cinque Terre. Neither of us have been to Tuscany or Cinque Terre, so I'm sure we will be paralyzed by beauty there, too. Then we head to France, specifically to Nice, Aix / Provence, Arles / The Camargue, and Paris. Provence was on the hit list particularly for lavender fields; we timed our trip the best we could to see them in full bloom. Arles was on the hit list particularly for The Camargue and its majestic white horses. I. Can't. Wait.